Earthy Krampus Mask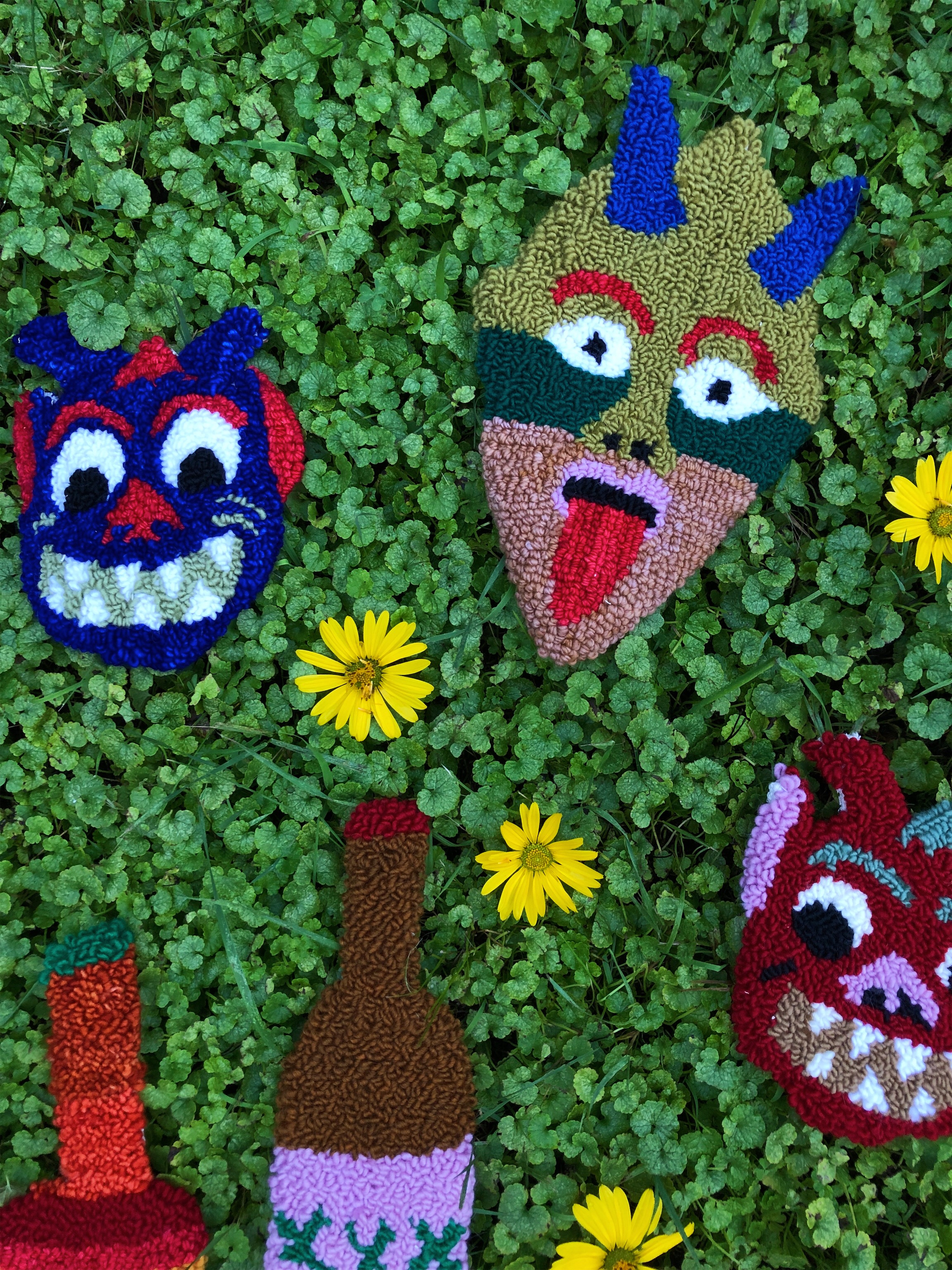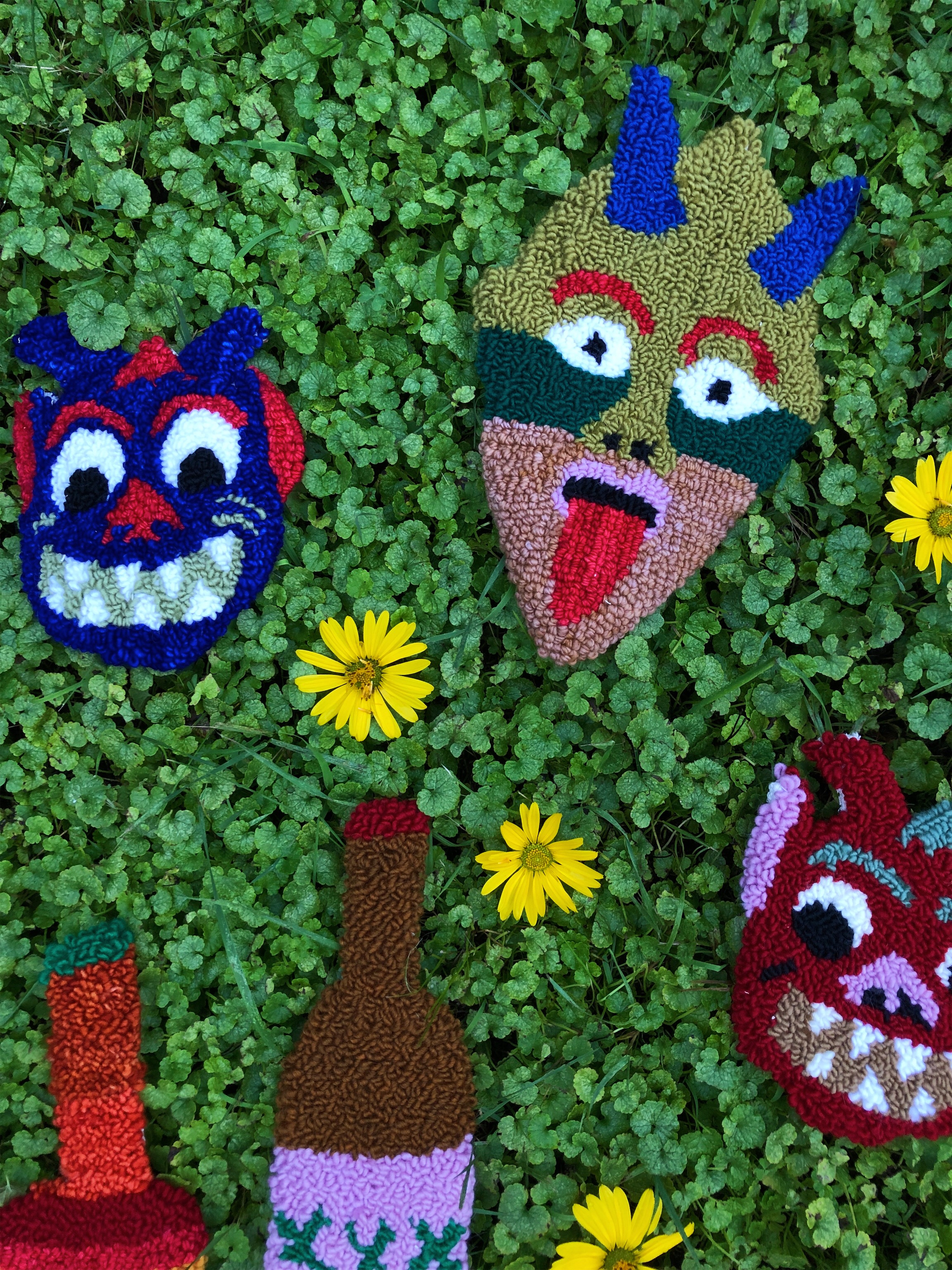 Earthy Krampus Mask
Made of kettle dyed wool and backed with a goat hair interfacing. Hand made using punch needle embroidery.
12" x 7"
KRAMPUSNACHT
By Ann Hart
'Tis late night in Bavaria, and all through the village
The grownups are drunk, full of beer and such swillage;
While children, a-tremble, hide deep in their beds,
Fearful the Krampus will rip off their heads.